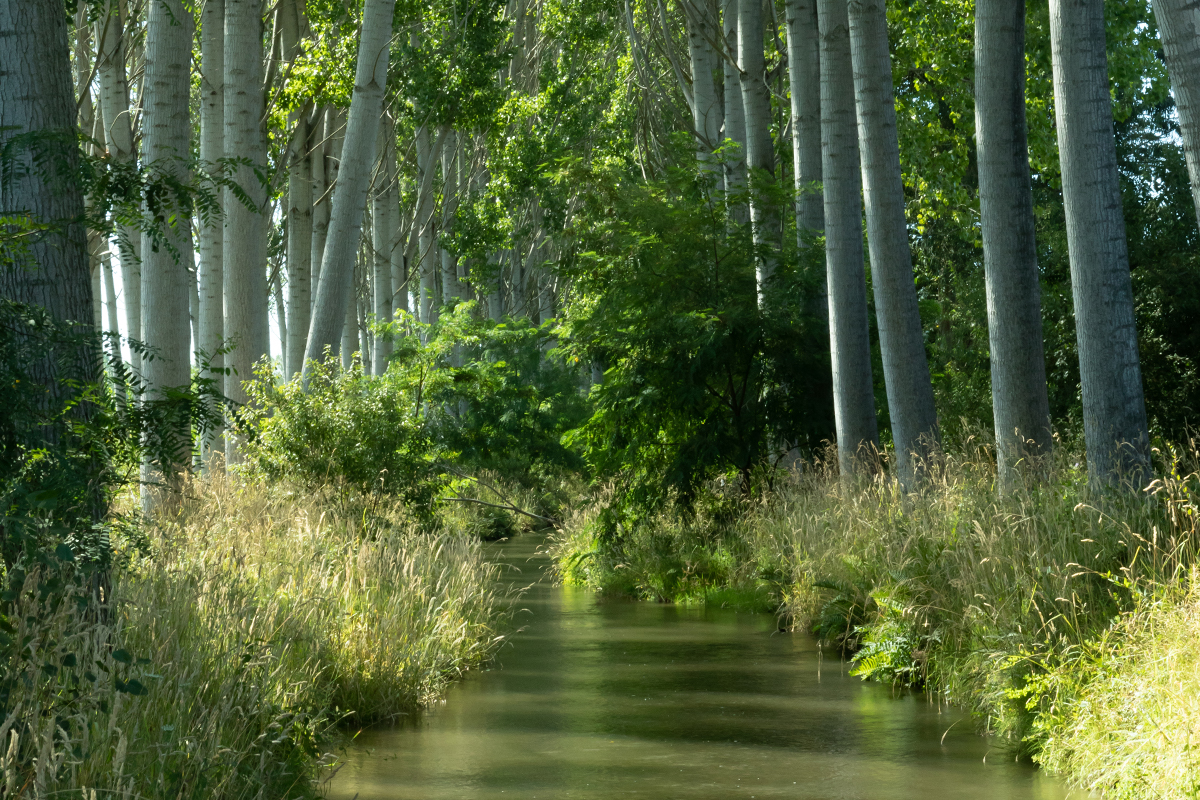 Photo taken at our parent company, Temsa tree farm – Chile, South America
Chilean-made from the largest poplar forest in South America at the foot of the Andes
WoodAble utensils come from Chile and are made the same way we've been making wooden products for many, many decades. First, we grow the trees. We have more than 8,000 acres (and growing) of forested land at the foot of the Andes Mountains. That's almost 13 square miles! The water we use for irrigation comes from run-off out of the mountains. We use only the water that we need from this run-off and direct it through man-made canals, many of which are over a half-century old.
The trees grow for 14 years before we harvest them as that is when their growth slows. The entire tree is used. All but the soft core of each tree goes into products. The cores are used as fuel to operate the manufacturing plant.
Truly Sustainable
Deforestation is not an issue. In fact, we've increased our plant-to-harvest ratio such that, over the last four years, we average planting 4 trees for every 3 that we harvest!
This, unlike the wood sourced legally (or illegally) by Chinese manufacturers, where the manufacturing of wooden utensils and other products, is coming at the cost of rampant deforestation.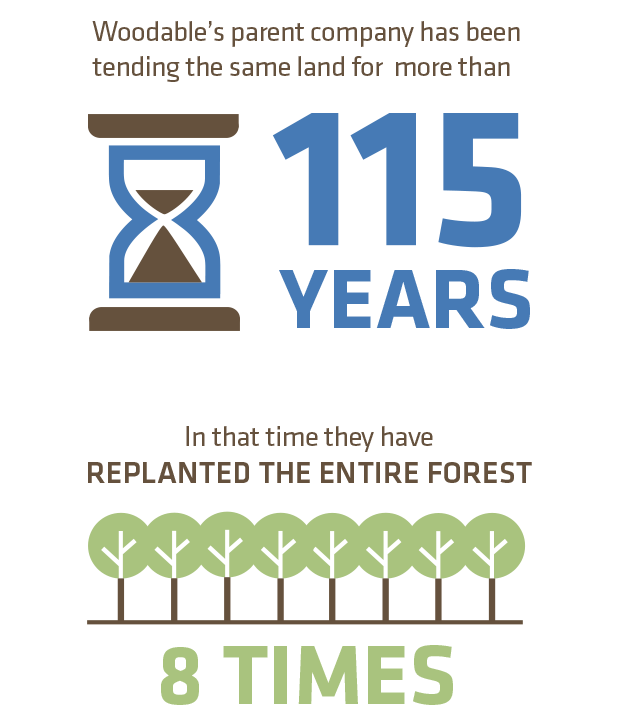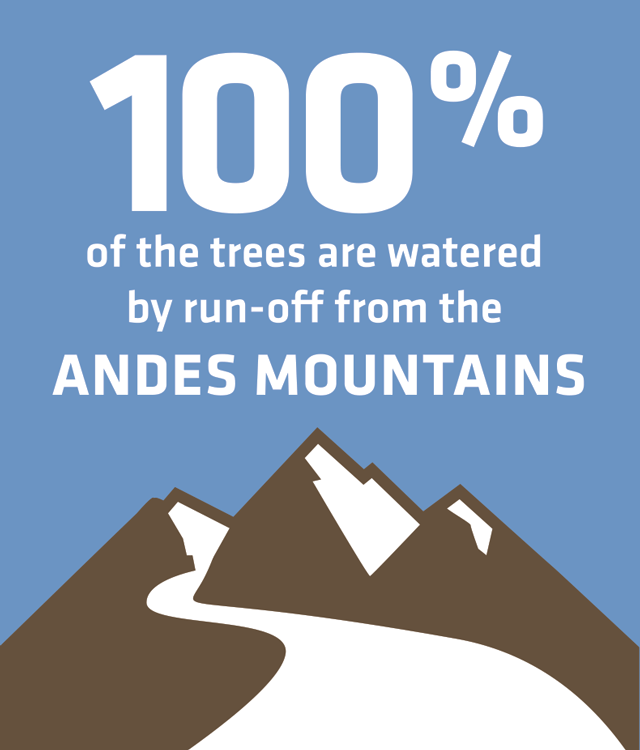 Photo taken at our parent company, Temsa tree farm – Chile, South America
Certified by the Forest Stewardship Council®
WoodAble's parent company has been Forest Stewardship Council® (FSC-C020209) certified since 2002 and is the first South American company to have FSC® forest certification and RAS agriculture certification. Additionally, we have the only native forest in the region managed as a high-value conservation forest.
We are the first Chilean company to have Food Safety System Certification (FSSC 22000) that incorporates the ISO 22000 management system which is recognized by the GFSI (Global Food Safety Institute).