WoodAble Utensils are Able to do what pitiful plastic utensils can't!
WoodAble utensils not only perform better, but they are also better for our planet. Yes, each WoodAble utensil is designed for single use, so they are disposable. They are recyclable, too, or if you toss them, they are entirely biodegradable. WoodAbles are also compostable, which is even more environmentally responsible. And, they are 100% wood so they are totally renewAble, too. Finally, all WoodAble products are made from wood grown in fully sustainAble forests.
100% Dispos

Able

– designed for one time use
100% Recycl

Able

– just like any paper or cardboard products
100% Biodegrad

Able

– will disintegrate just like trees in the forest
100% Compost

Able

– you can put our utensils into your compost
100% Renew

Able

– we plant 4 trees for every 3 we harvest
100% Sustain

Able

– changing our world, one utensil at a time
100% WOOD CUTLERY PRODUCTS
Self-Dispensing Disposable Utensil Four-Pack Mixed Utensil

$

9.99 Add to cart
Extremely durable, inevitability smooth, completely splinter free and able to do what flimsy plastic utensil cannot.
WoodAble utensils are 100% wood and made of Chilean poplar and pine. Each spoon, fork, and knife is stamped, thermo-formed, and then turbo-polished for 4-6 hours by skilled workers who know their way around wood. The resulting utensils extremely durable, incredibly smooth, completely splinter free and absolutely able to do far more than flimsy plastic.


Wood
Able

Performs better than Flimsy Plastic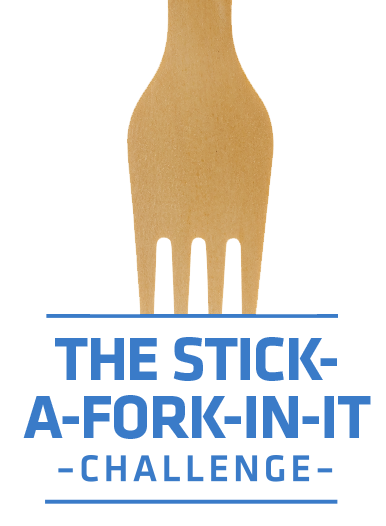 The WoodAble fork is Able to lift a full chicken or roast. A flimsy plastic fork will break.
The WoodAble spoon is Able to scoop ice cream. Try this with a flimsy plastic spoon!
The WoodAble knife is Able to cut a steak. Good luck doing this with a plastic knife.
The "Better Able Than Plastic" Performance Guarantee
If your WoodAble Disposable Utensils do not outperform plastic we will buy them back, no questions asked!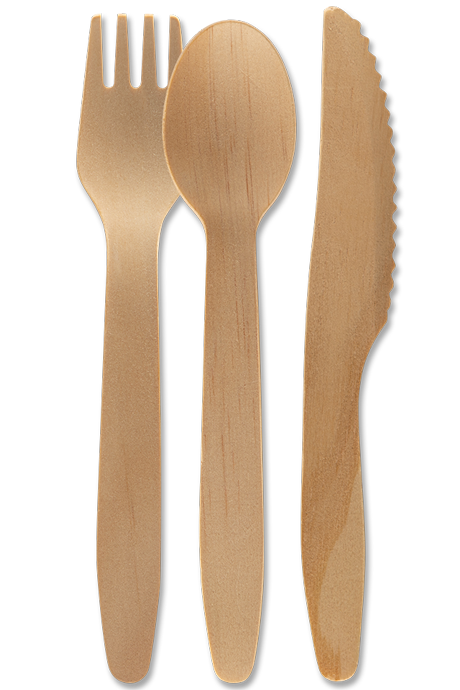 Superior performance without the problems of plastic
Plastic utensils, those flimsy spoons, forks, and knives that we routinely find in lunch bags, picnic baskets, fast food joints and cafeterias, are yet one more example of our increasingly disposable world.
Convenience rules. But at the expense of performance and with the cost of pollution.
This year, 40 billion plastic utensils will be produced worldwide. This means countless bad plastic utensil experiences – spills, breaks, and meltdowns – and a mountain of plastic waste.
That's why we developed WoodAble™ Disposable Wooden Utensils!